Rock Solid Service
Mavo Concrete Services is a premier provider of services to commercial, industrial and residential customers in the Upper Midwest since 1982.

Brokk Demolition designed for high performance demolition with a sleek profile allowing access to difficult, dangerous and confined spaces. Built with an electric motor, eliminating harmful vibrations and fumes. Once in position the Brokk can out power excavators making your work faster and safer than traditional methods.

Core Drilling allows you to create round holes in concrete, masonry or pre-cast concrete for electrical conduits, mechanical plumbing or for samples of the material. Maximum core diameter is 56 and maximum core depth is unlimited.

Wall Sawing creates openings in concrete, masonry or pre-cast concrete walls for door, window, and mechanical ductwork or for any purpose needed involving straight cuts. Wall sawing is also used for demolition of buildings, bridges and dams where control of the demolition is important. We offer a variety of options that include hydraulic, diesel, and electric power units from hands on saws to remote saws. We also provide egress window openings for residential customers.

Wire Sawing is one of the most unique services we provide. The process consists of using diamond wire to saw extremely large structured sizes of concrete. Most of this type of sawing is located in the dam, mining and paper mill industries. Maximum sawing depth is unlimited. Concrete grinding is the grinding of uneven concrete floors and sidewalks. It is also used to remove, glue, paint and other residue from floors.

Slab Sawing can be performed on concrete and asphalt/bituminous surfaces. It involves sawing on the floor or street where a self-propelled saw can be used. This type of sawing is done to install new or repair existing plumbing or electrical pipes under the floor or streets. It is also used on streets and highways for removal of and/or new pavement installation. Flat sawing is needed for a straight edge to provide a neat patch back. Here again we offer a variety of options that include electric where clean air is required such as in hospitals, retail, etc. Maximum sawing depth is 26.

Concrete Scanning using Ground Penetrating Radar to perform a non-destructive mean to locate approximate depth and targeting within concrete, concrete structures and buried utilities prior to coring, cutting drilling and excavating. Saving customers valuable time, money and costly mistakes and repairs!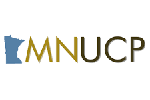 Contact Us or Request a Quote
Use the form below to contact us about your project. Or call / email us at 1-888-788-4378 / contact@mavo.com
*Please note that we do not perform any of our services on residential sites.